Title Town Partners
2625 Keystone Road, Suite A1
Tarpon Springs, FL 34688
Office: 727.341.9959
Fax: 727.682.0121
Aureann Whalen, Closing Manager
aureann@titletownclosings.com
Office: 727.341.9959 Ext. 102
Fax: 727.682.0121
Aureann is a motivated self-starter, a licensed title agent with over 15 years of experience, including being part of the closing teams at Tuscany at Innisbrook and Grand Key, Tampa. An innovative team player who works diligently to provide extraordinary service with honesty and integrity. Willing to go the extra mile to ensure a positive experience from start to finish. As Closing Manager, Aureann strives to provide added value, resources and tools to help her clients have the latest knowledge of any occurring changes in the title industry. Her dependability and loyalty make her and her team the best choice for your title needs. Aureann also is bilingual, speaking fluent Spanish.
---
Carolyn J. Kahrs, JD, Manager
ckahrs@titletownclosings.com
Office: 727.341.9959 Ext. 104
Attorney Carolyn J. Kahrs has over 28 years of title and real estate experience. She is a member of both the Florida and Connecticut bar associations. A graduate of the University of Connecticut, School of Law, Carolyn has worked in many areas of the law, including probate, bankruptcy, wills and estates, corporate, as well as her specialty, real estate law. Carolyn has held a Florida real estate broker's license since 2006. She is responsible for the overall company operations and management, compliance with industry and governmental regulations and laws, resolution of title issues and negotiation of short sales.
---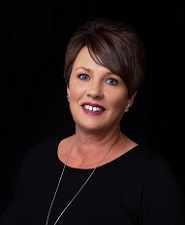 Gail Lane, Administrator
gaillane@titletownclosings.com
Office: 727.341.9959 Ext, 101
Gail is a native Floridian. she has worked as an administrator for over 20 years. Her responsibilities include running the front office, greeting customers, processing files and managing the day to day operations. In her spare time, she enjoys creating floral arrangements for weddings and special events.
---
Gail A. Stormes
gail.titletown@gmail.com
Office: 727-341.9959 Ext. 101
Gail has worked in the title industry for over 26 years. She is responsible for the closing files after closing (recording official documents, preparing title policies, responding to questions after closing); however, because of her extensive knowledge and experience in the tile business, Gail also assists in processing files and conducting closings when needed.
---
Creig Dill, Marketing
titletownpartners@gmail.com
Cell: 727-378-2655
Creig has over 30 years experience in marketing and customer relations. He is responsible for contacting customers to provide information, quotes and coordinate closings with other Title Town staff members.
---
Bob Lipply, President / Owner
bob.lipply@gmail.com
Cell: 727-459-7290